WHEEL ZETA SOFT + FORK E70
Cast iron core - Cast soft polyurethane coating.
Cast soft polyurethane coating, hardness 87±3 Shore A.
Core in cast iron painted.
High load capacity, smooth and noiseless running; high resistance to abrasion, wear and tear, oils and greases; schocks absorbing.
Temperature range: -30°C / +80°C (-22°F / +176°F).
Hub with: shielded precision ball bearings.
Extra heavy duty castors
Finish: painted.
Heavy gauge top plate.
King-pin.
Thermoplastic dust protection ring.
Axial ball bearing.
Bearing supporting steel ring, machined and welded to the swivel fork.
Swivel fork in pressed steel-sheet.
Dust cover disc in pressed steel.
Tapered roller bearing.
Locked nut.
Grease nipple.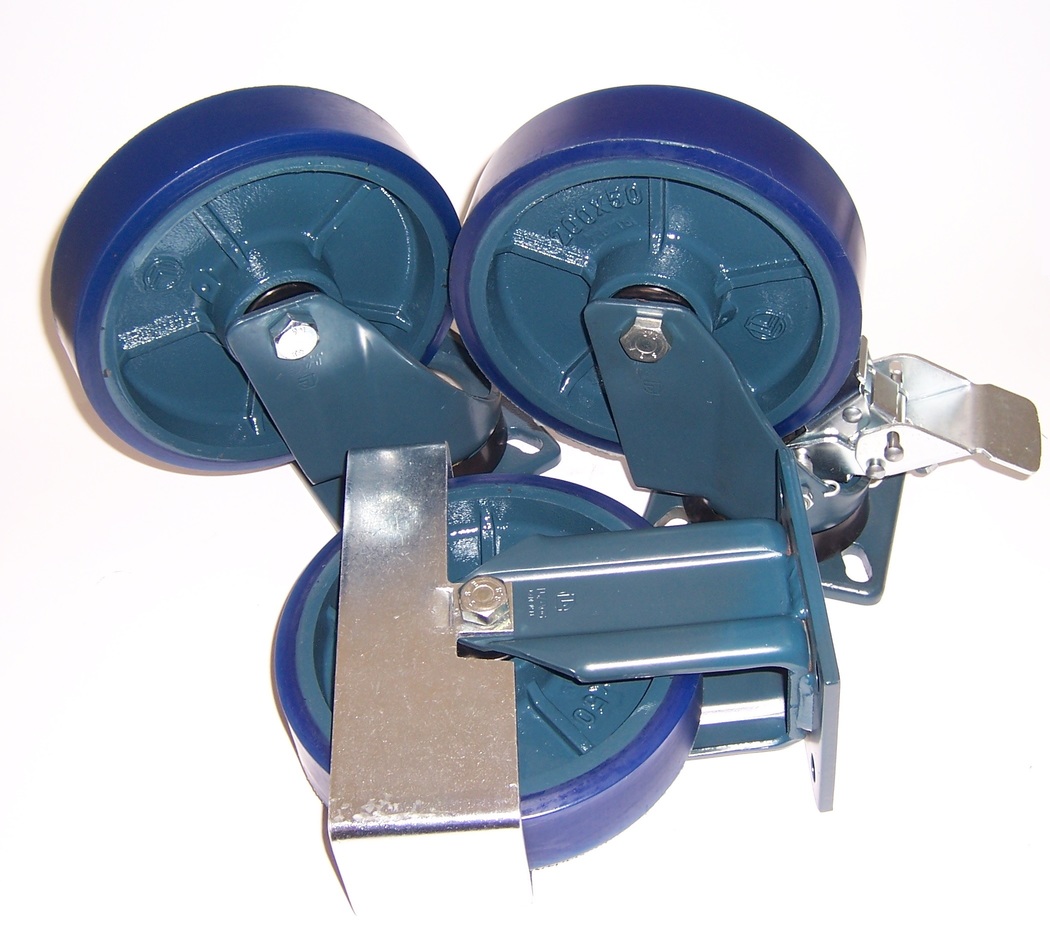 Shielded ball bearings