QUANTUM + E70
Turned and painted cast-iron wheels.
Cast iron wheel, painted.
Round-machined tread.
Excellent smooth running; suitable for extra heavy loads.
Hub with: shielded precision ball bearings; machined plain bore.
Extra heavy duty castors
Finish: painted.
Heavy gauge top plate.
King-pin.
Thermoplastic dust protection ring.
Axial ball bearing.
Bearing supporting steel ring, machined and welded to the swivel fork.
Swivel fork in pressed steel-sheet.
Dust cover disc in pressed steel.
Tapered roller bearing.
Locked nut.
Grease nipple.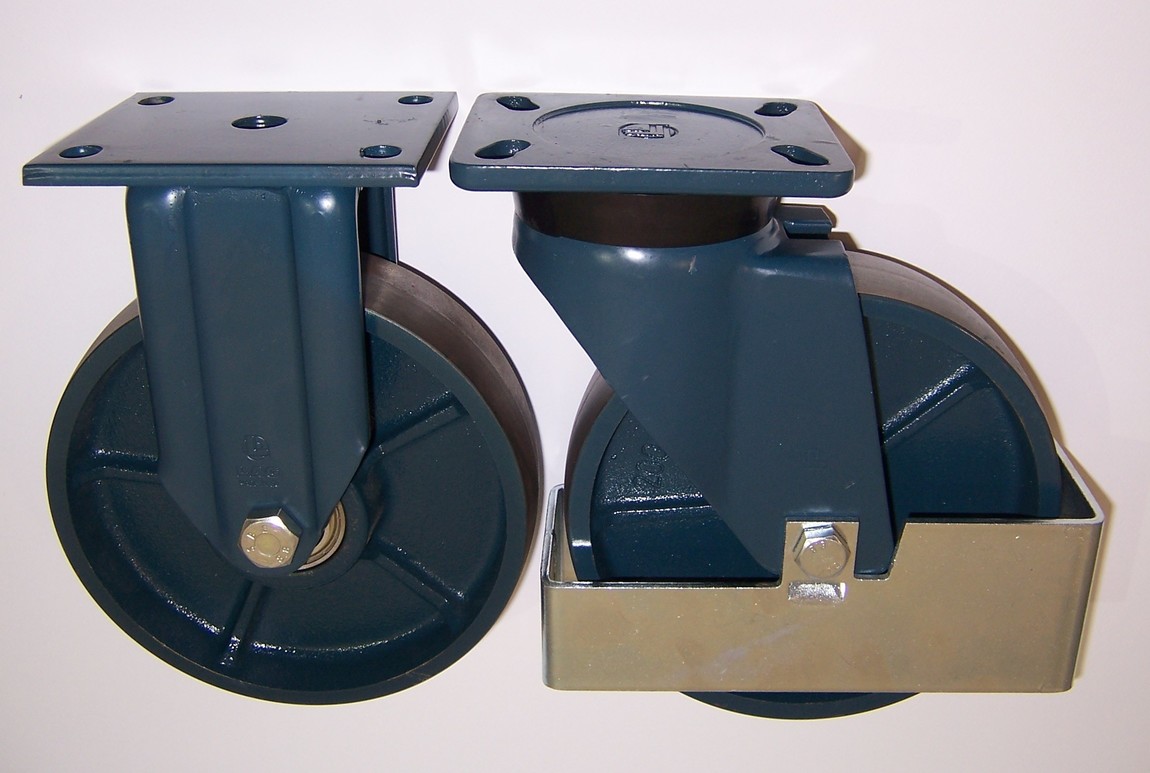 Shielded ball bearings
Plain bore