ROLL-POLYNYL
Polyamide 6.
Highest quality monolitic polyamide 6 rollers.
Minimal rolling resistance; excellent resistance to shocks, abrasion and corrosion; easy to clean.
Temperature range: -30°C / +80°C (-22°F / +176°F).
Hub with or withou standard shielded precision ball bearings.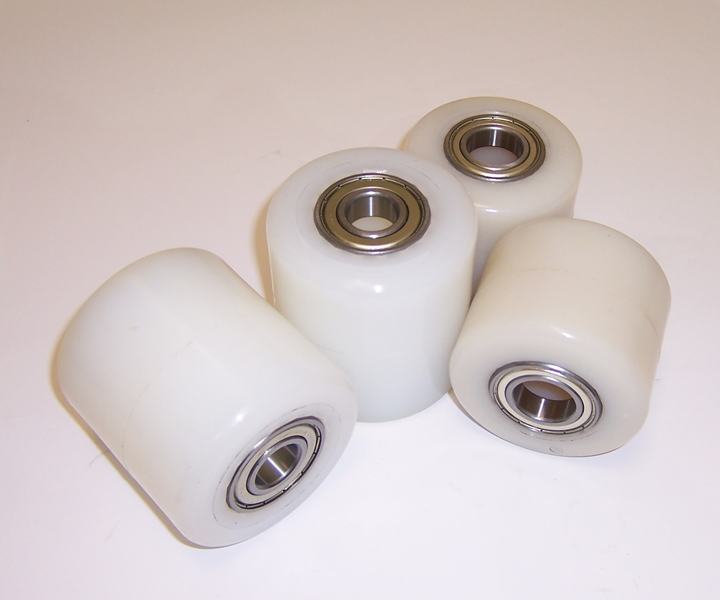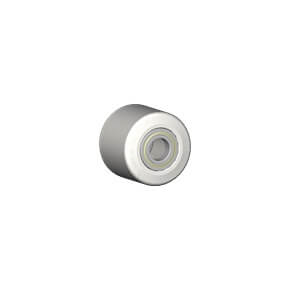 Monolitic polyammide 6 rollers availble with or without ball bearings.
39 - 85 mm
1000 kg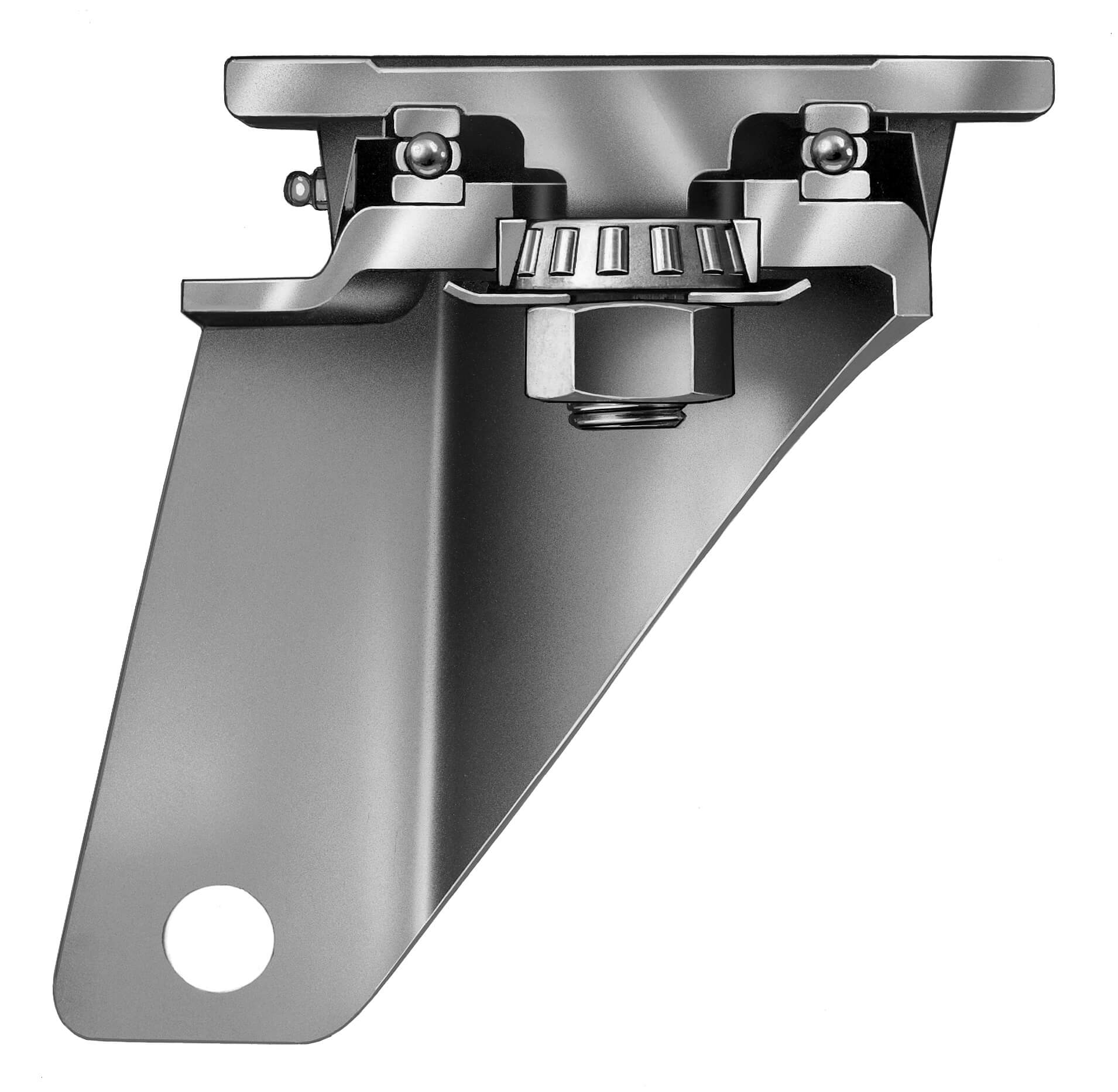 Extra heavy duty castors
Extra heavy duty fork assemblies fabricated from heavy gauge sheet steel; swivelling with a thrust and taper roller bearings. Finish: blue paint.
82 - 82 mm
1000 kg